Venue Hire
21st October 2021- Note: As we continue to navigate and adapt to the ever changing public health direction and in order to protect vulnerable community members at risk we have come to the difficult decision to not take any new casual or sessional bookings. We will review this decision on the 1st February 2022.
We at ESNLC have four rooms available for hire, including classrooms, a computer room and a beautiful function room. Whether you're celebrating a birthday, holding a workshop or chairing a meeting, we can supply a relaxed environment for groups from 10 to 60 participants.
All rooms come with access to the:
Kitchen with a fridge, large oven and hot water on tap
Kitchenette near the function room
Toilets accessible from the verandah
Internal wheelchair-friendly toilet
Wi-fi throughout the centre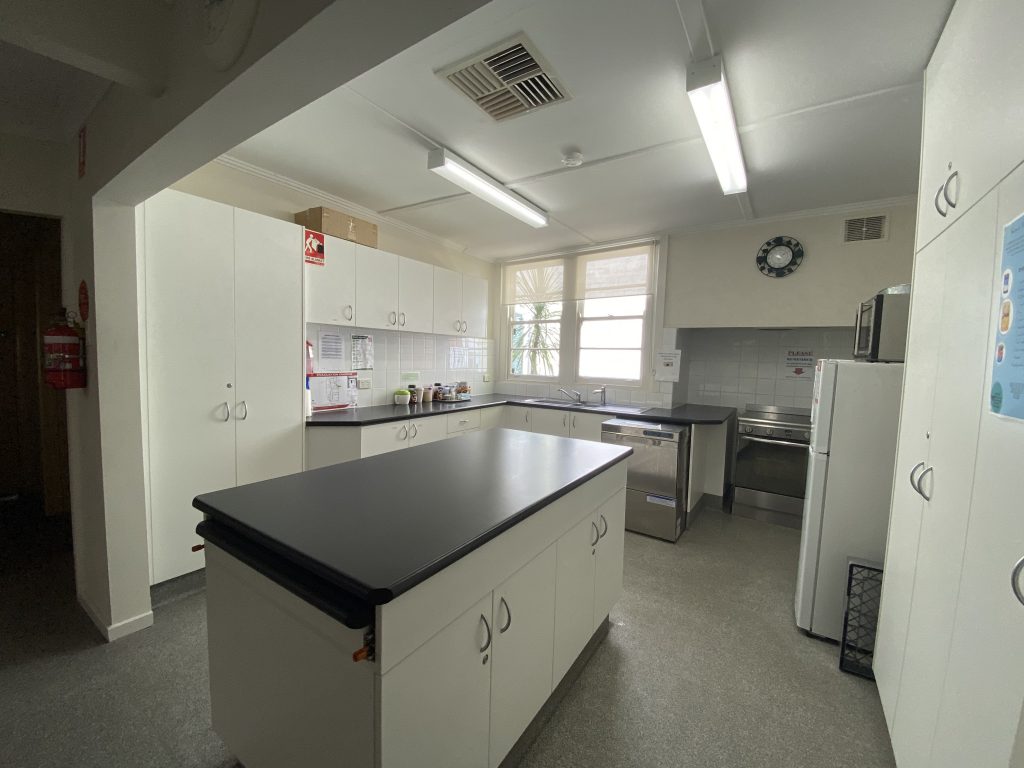 Room 1
$35/hr
Capacity of up to 12 people with the QR code check in due to COVID restrictions
Includes:
Tables & chairs
A white board
Powerpoints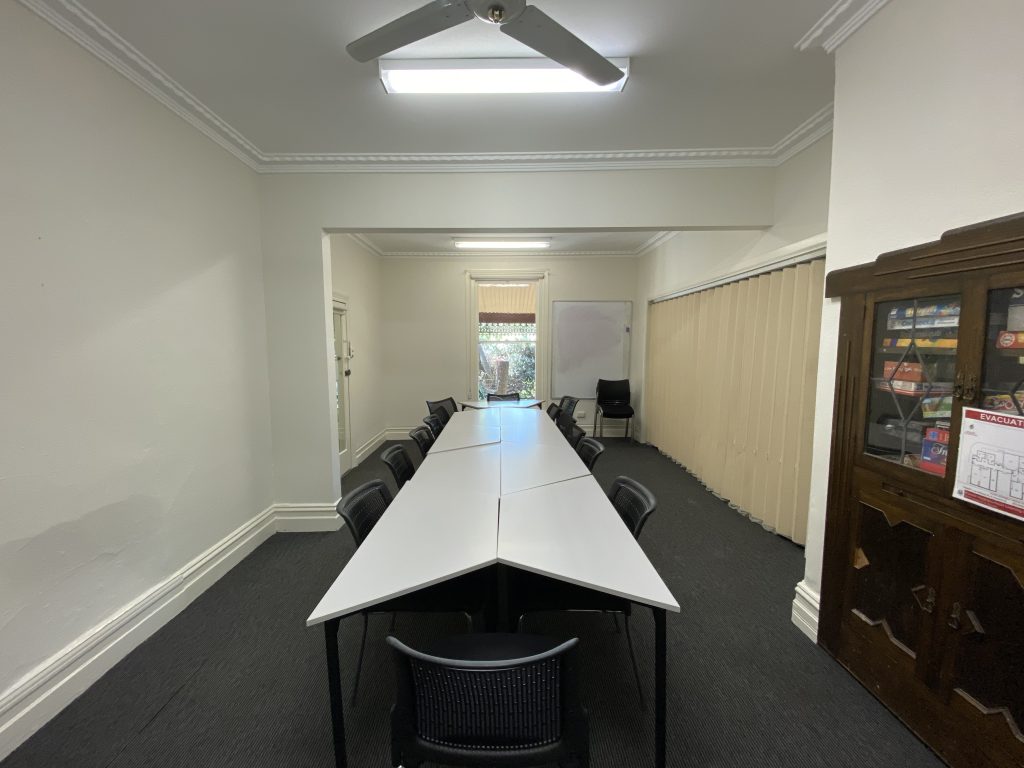 Room 2
$35/hr
Capacity of up to 20 people with the QR code check in due to COVID restrictions
Includes:
Tables & chairs
A white board
Powerpoints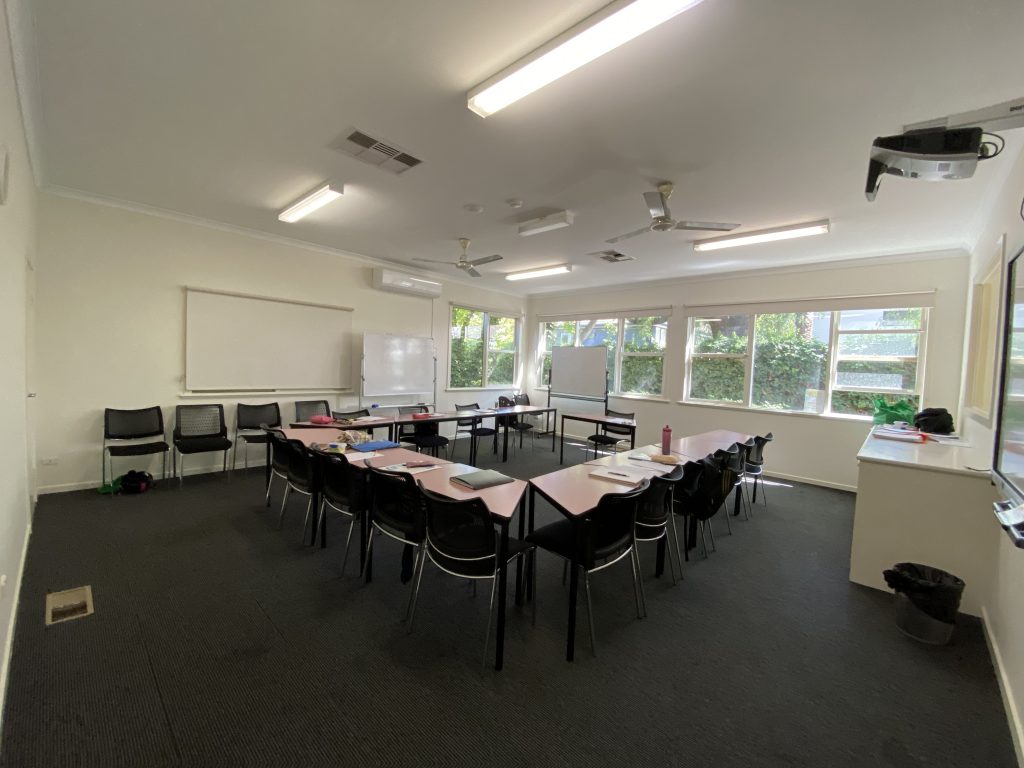 Function Room
$50/hr
Min. booking length of 2hrs
$40/hr after 2hrs
Capacity of up to 36 people with the QR code check in due to COVID restrictions

Includes:
3 children's tables & chairs for up to 15 children
Tables & chairs
Powerpoints
Computer Room
$65/hr
Holds nine computers. All students must QR code check in
Includes:
Full internet connection
Tables & chairs
Whiteboard
Powerpoints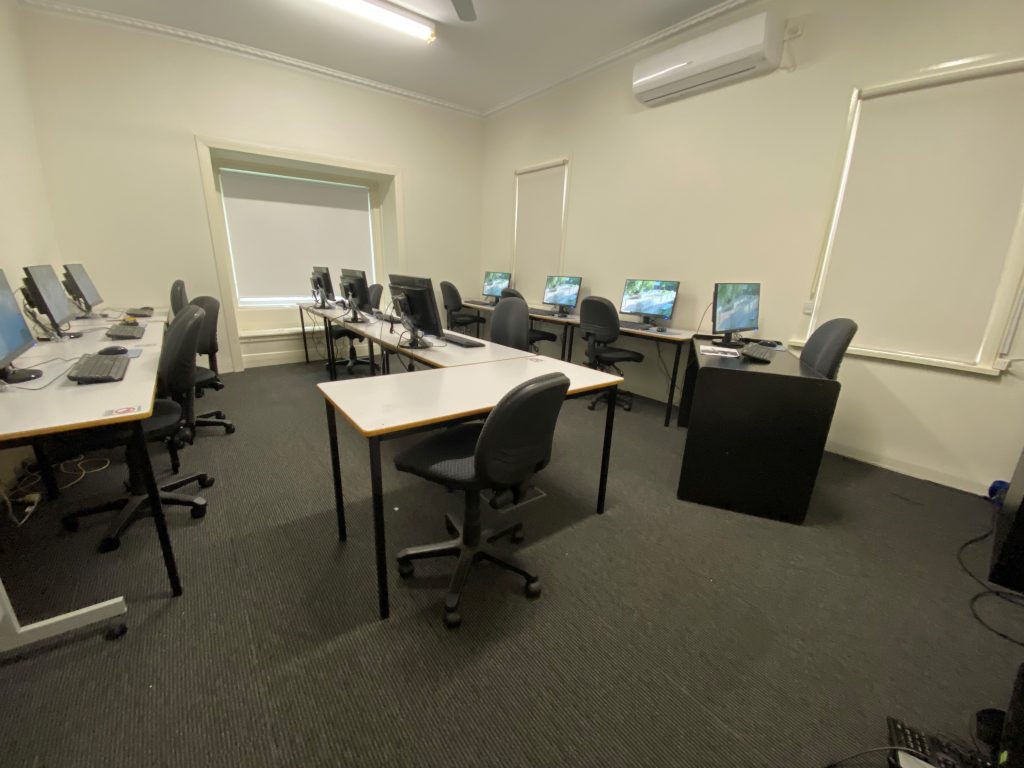 Extra Equiptment
We also have extra equipment available for use should you require for your event or training. Let us know in the booking form if you would like any of the following:
Projector and laptop for presentations ($20/ Session)
PA system for music or speaking ($20/ Session)
Sewing machines
Easels for Artwork
Booking Confirmation & Keys
Please allow up to two working days for processing of your request.
Once your application is received, we will email you with payment details; full payment is due within one week of your request. Bookings are not finalised until payment is received in full.
It is your responsibility to inform us if you intend to hire entertainment and to tell us what it is. In some cases we require a Certificate of Currency from the entertainer; some forms of entertainment may contravene house rules.
Terms and Conditions
Prior to use of the Centre, any interested group must complete and submit an application form to the Centre with payment by the due date as specified.
The Policy of the Centre is that no discrimination will be accepted based on race, colour, religion, gender or socio-economic status.
The person in charge of a group must be over 18 years of age.
NO SMOKING at any time in the Centre.
NO BURNING of candles, incense or other material.
NO ALCOHOL is to be consumed or kept on the premises unless the hirer obtains a liquor licence for the event.
NO DANGEROUS ANIMALS are allowed in the Centre at any time.
NO SLIME, PLAYDOUGH or BLU TAK allowed in activities.
Sorry but NO TEENAGE PARTIES
We discourage balloons and single use plastic.
All groups should understand that the Centre is a SHARED facility – no group has exclusive occupancy. Please be considerate of others, including neighbours, and keep to designated times.
Children are not to be left unsupervised at any time while in the Centre.
Groups who leave the facility in an untidy/unclean condition will incur a cleaning levy of $60. Carpet cleaning will incur a $100 levy.
The Centre has a security system in place. If the alarm is triggered through negligence and/or human error, a $99 charge will be incurred by the group responsible. Groups neglecting to activate the alarm on leaving will also incur a charge of $99.
Before leaving the Centre, please check that:
• room is left tidy
• rubbish is removed and the room is vacuumed
• room is set-up as found and as per any associated instructions
• lights are switched off
• heating/ air-conditioning is off ($20 levy if left on)
• all electrical appliances off
• all curtains & blinds are open
Last person to leave the Centre, also check that:
• all exit doors and windows are locked
• alarm system is activated on leaving – all doors are locked
Groups are asked to supply their own tea, coffee, sugar etc. Crockery is provided and must be washed, dried and put away after use, or placed in dishwasher. Any breakages or other damage shall be made good and must be reported to the Centre Manager immediately.
SESSION CANCELLATIONS:
Failure to give at least two weeks' notice of cancellation of a listed session will result in standard rent being charged.