Internet Cafe & Printing
Open hours: 9:15am-4:30pm Monday to Thursday (closed Friday)
The Internet Café at ESNLC offers fast and stable internet at affordable rates. The café has 3 computers available all of which are connected to printing services. Photocopying, laminating and scanning services are also available and if you are not too familiar with computers, scanning or printing, friendly help is on hand.
Before using the internet, please meet with a staff member at reception to sign in by registering your name and time of arrival to the sign in sheet. Once you finished, please sign out and pay at reception. Payment via cash or card is available.
Prices
Please find below our current prices. If you require other services that are not listed here, just ask a staff member – we may be able to meet your needs.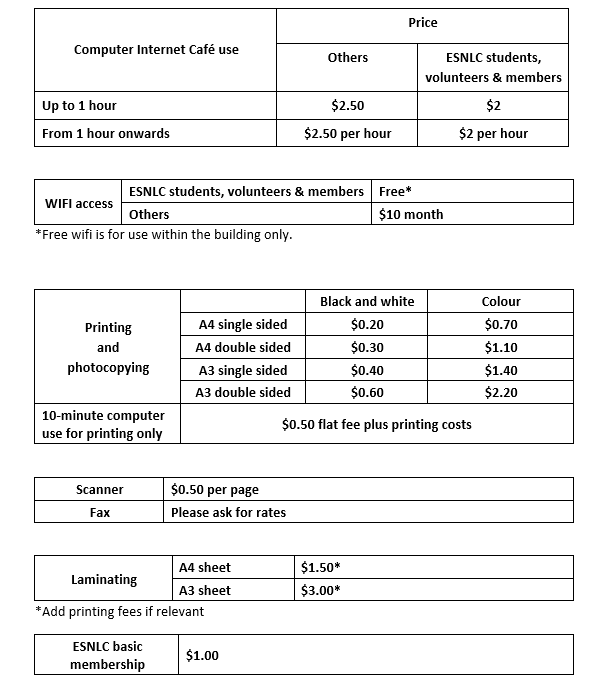 Please note: Do not save anything on the computers as it will be deleted.