Song site 7 – La Mar Estaba Serena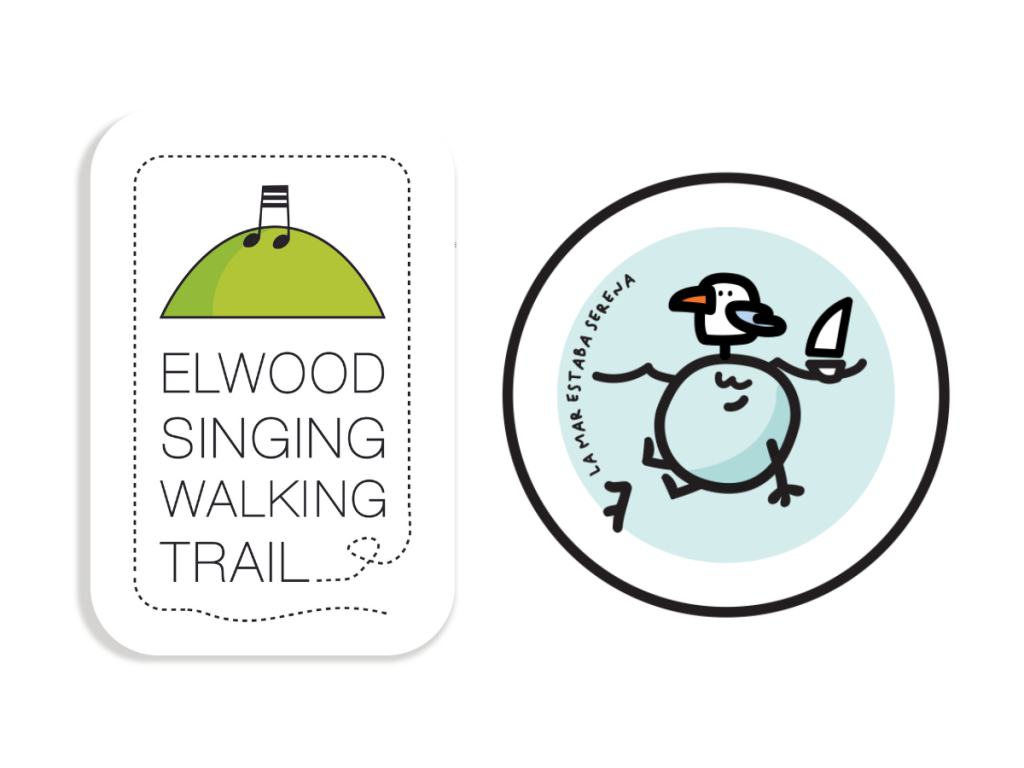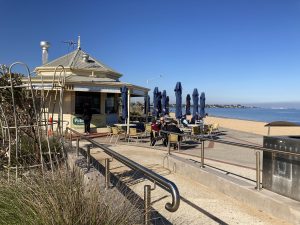 Access this song's Sheet Music
Listen to the recording and see the lyrics
Where are we?
Point Ormond Café (now known as Beach Shack Elwood)
What are we looking at?
Well, it's pretty thirsty work on the Elwood Singing Walking Trail, so maybe it's time for a rest and a drink at the Beach Shack Elwood! We are continuing a long tradition, because there has been a café here selling refreshments to Elwood beach-goers for over a hundred years.
The octagonal kiosk opposite Normandy Road was built around 1915, and is the oldest structure on Elwood Beach. Local residents come here regularly with their dogs, families, and friends, ready for ice creams, hot drinks, and other goodies.
What song are we singing here?
La Mar Estaba Serena is a traditional Spanish folk tune that Elwood Community Choir have been enjoying singing since the choir began in 2016. The Spanish words paint a simple, restful picture: "the sea was calm; calm was the sea". We have added a harmony line for lower voices, and a second verse in English. This verse has little to do with the original Spanish words, but everything to do with the joys of Elwood Beach! We celebrate some of the pleasures of our beach: cruising dolphins, wagging-tailed dogs, and swooping gulls. We like to add actions and swaying to help tell this story, and so can you!
You will often hear people on Elwood Beach chatting in Greek, Italian, Spanish, French, and other languages spoken around the Mediterranean. Our instrumentalists Matthew Lovering and James Hodson have added lilting guitar and clarinet to take us on this little Mediterranean journey.
To learn more about the locations, people, and history of Elwood, the songs, and the Elwood Singing Walking Trail project, please go to Further Information.
We would be grateful if you could please complete our short survey. Access the SURVEY HERE.