Song site 5 – The Wark o' the Weavers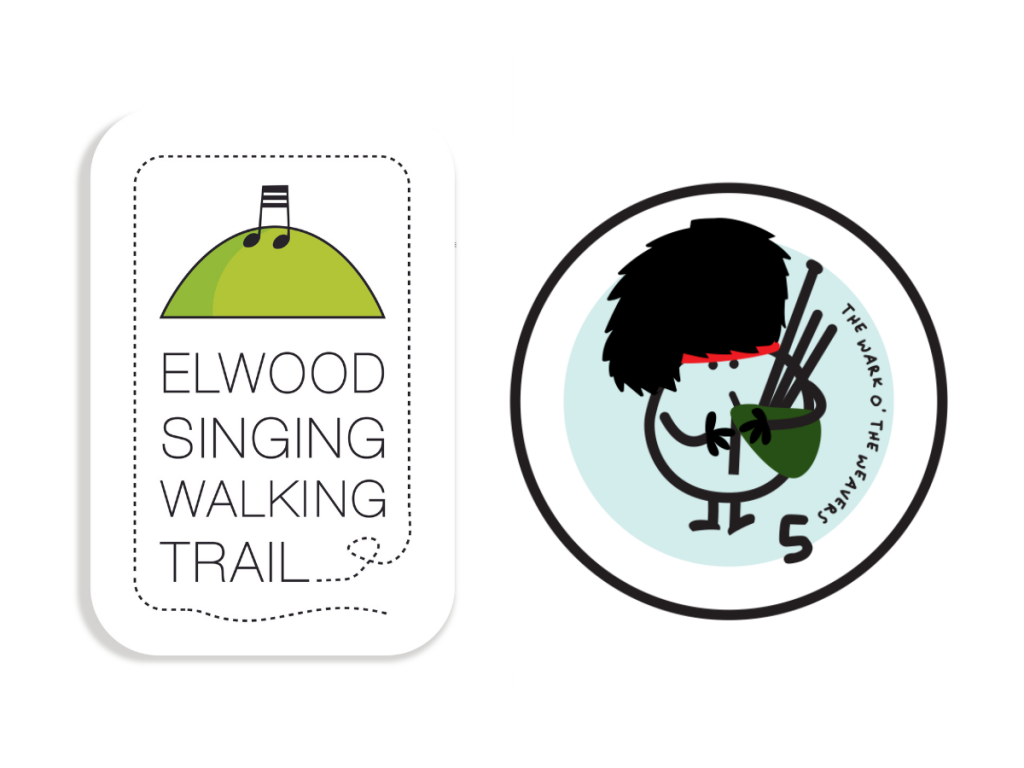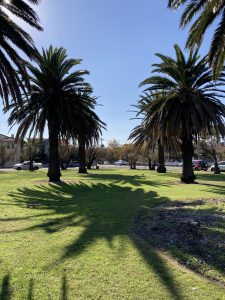 Access this song's Sheet Music
Listen to the recording and see the lyrics
Where are we?
Robinson Reserve, between Barkly St and Marine Parade
What are we looking at?
This triangular park, filled with rows of palm trees, is opposite Point Ormond and the beach. It's quiet these days, but during the mid-late 19th Century this part of Elwood was very different. An abattoir, human manure depot, kennels for hunting hounds, an artillery battery, and a rifle range, made this swampy area noisy, dangerous, and smelly! This was also the location of Victoria's first quarantine station.
In 1840 a ship called the Glen Huntley approached Melbourne, filled with Scottish emigrants. The ship was declared a "plague ship" due to typhus on board. Melbourne authorities quickly set up a tent quarantine station, with separate tents for those infected or unaffected by the fever. Three passengers died here, and were buried on Little Red Bluff (now known as Point Ormond). One of these victims was John Craig, a weaver from Paisley in Scotland. His wife was now alone in a new country, with seven fatherless children to support.
What song are we singing here?
The Wark o' the Weavers is the song we have chosen to honour the early Scottish arrivals in Elwood, and in particular the life of John Craig. The first part of the song is written in Lallans Scots, and is a traditional weavers' solidarity song celebrating the primacy of the weaver's work. As the song says, if we didn't have cloth, we wouldn't have clothes, and then what would we do? Indeed.
Paisley was an important industrial town in Scotland, renowned for its weaving trade. However, by 1840 most of the mills had closed down, and more than a quarter of the town's people were living on poor relief. John Craig probably followed the traditional emigrant path of fleeing economic misfortune in search of a new and better life for his family.
The second part of the song is more sombre. It is the hymn that was sung in 1898, when Craig and the two other Scottish emigrants were re-interred in St Kilda Cemetery at a ceremony attended by St Kilda councillors, and relatives of those who came on the Glen Huntley. Jeannie Marsh has adapted the music of the solidarity song to fit the words, as the original music of the hymn is unknown. The hymn recalls "the perils of the sea" and "the hope of promised land" that have filled the nightmares and dreams of so many newcomers to Australia since 1840.
To learn more about the locations, people, and history of Elwood, the songs, and the Elwood Singing Walking Trail project, please go to Further Information.
We would be grateful if you could please complete our short survey. Access the SURVEY HERE.