Song site 4 – In Toast We Trust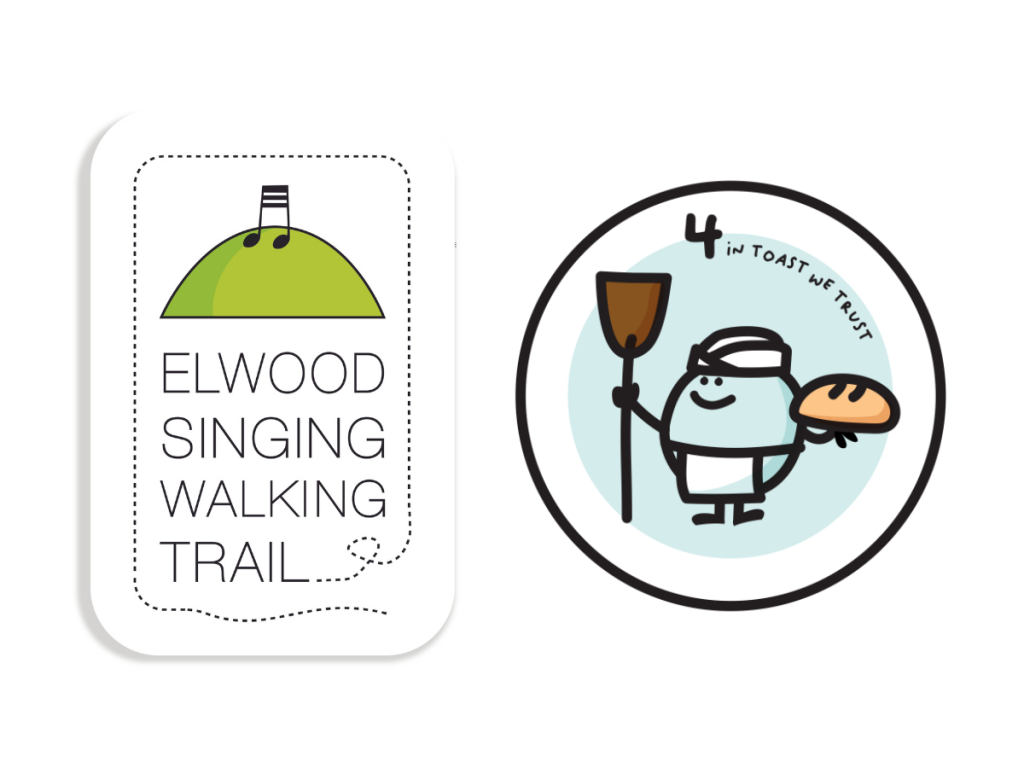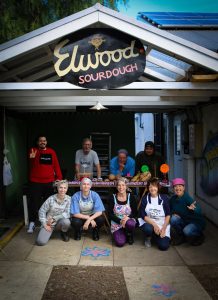 Access this song's Sheet Music
Listen to the recording and see the lyrics
Where are we?
Elwood Sourdough, 78 Addison St.
What are we looking at?
Perhaps you can smell bread baking? Or see a friendly face at a stall in the colourful driveway? Elwood Sourdough is a local bakery owned and operated by baker Greg Dee and entertainer Tracy Harvey. The bakery is next to their house, and right next to the Canal. On most mornings here, you will see a procession of families with pushers, people on bikes, walkers of all ages, and dogs straining at their leashes (sniffing eagerly). Everybody is queuing up for local loaves with memorable names: the baguette is a Sheila, the fruit bun smothered in sticky glaze is a Spottie, that sprouted-grain beauty is a Hiking Loaf, and the flower-crowned Tipsy Loaf has been doing a pirouette with sparkling wine…
Tracy Harvey is well-known in Melbourne as a comedian, actor, singer, and songwriter. So it's a special treat on some mornings to be served by Tracy, while you enjoy her artwork on the labels of the loaves, and perhaps hear her burst into song!
What song are we singing here?
In 2020, members of Elwood Community Choir asked Tracy to write a song about Elwood Sourdough, for Elwood Singing Walking Trail. We were thrilled when she agreed, and when she presented us with In Toast We Trust. We have worked with Tracy on a number of projects since 2017, including a cabaret season of her songs at Claypots restaurant in St Kilda. So we knew we would enjoy singing her new song!
As you sing along with In Toast We Trust, you will be celebrating the names of the different loaves, and learning a bit about the baking process. You will also hear the results of a process our choir used during COVID lockdowns: each singer recorded their part separately on their mobile phone, singing along to a backing track. Then our Musical Director Jeannie worked with our Audio Engineer James to mix it all together. And voilà – a choir!
If you would like to see the choir, Tracy, and the bakery team in action, catch our little video of In Toast We Trust on YouTube.
To learn more about the locations, people, and history of Elwood, the songs, and the Elwood Singing Walking Trail project, please go to Further Information.
We would be grateful if you could please complete our short survey. Access the SURVEY HERE.