Song site 3 – Carry On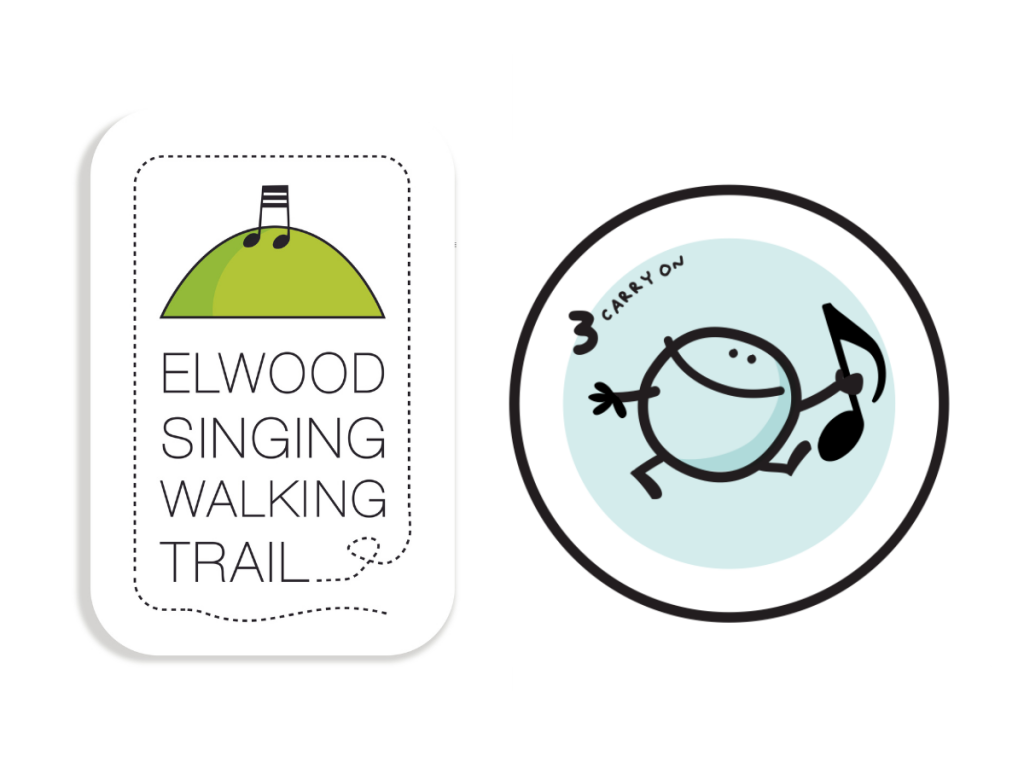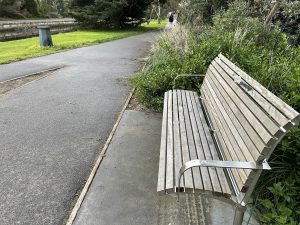 Access this song's Sheet Music
Listen to the recording and see the lyrics
Where are we?
Beside the sundial on the Elwood Canal path, near Keats St.
What are we looking at?
Now here's a surprise – a sundial right beside Elwood Canal! It was a gift to the children of Elwood, and is perfectly situated within view of both Elwood Secondary College and Elwood Primary School. Local teacher and writer Celeste Walters used an inheritance from an artistic friend to create an instrument of learning and joy for visiting children. It provides opportunities for students to learn about time, navigation and the seasons. The sundial was officially unveiled at an event in 2017 with stories from Celeste, and a children's feast of currant buns and chocolate crackles. Perfect!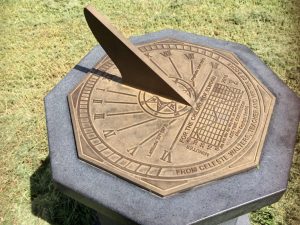 Celeste has lived in Elwood since the 1930s, so perhaps she may have heard the song we will sing here, when it was performed at the Maison De Luxe dance hall nearby…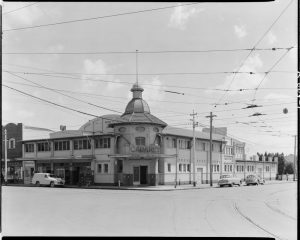 The Maison De Luxe was on the corner of Broadway and Glenhuntly Road, and was a popular venue from the 1920s until the 1950s. It was where people went to dance to live bands, meet their partners, and have a grand old time. Many of Australia's finest jazz musicians played there, and it was said to have the perfect floor for dancing! It was demolished in the 1980s, but the music lives on.
What song are we singing here?
We wanted to sing an Australian song that might have been heard at the Maison De Luxe during its glory days. We asked for help from the experts at the Victorian Jazz Archive, and they suggested Carry On by celebrity song-writer and musician Jack O'Hagan. Today O'Hagan is mainly remembered for his hugely-popular 1922 song Along the Road to Gundagai. In 1931 he wrote Carry On to raise people's spirits during the Depression, and 90 years later the Elwood Community Choir greatly appreciated this uplifting song during the challenges of the pandemic. We were also delighted to hear an archival recording of Jack O'Hagan accompanying the song in nearby St Kilda in 1931. The song was a huge hit during the 1930s in the UK, and was recorded by many bands. We are extremely grateful to Jo Gilbert (Jack O'Hagan's grand-daughter) and Geoffrey Orr for sharing this song with us.
To learn more about the locations, people, and history of Elwood, the songs, and the Elwood Singing Walking Trail project, please go to Further Information.
We would be grateful if you could please complete our short survey. Access the SURVEY HERE.