Song site 10 – All About Elwood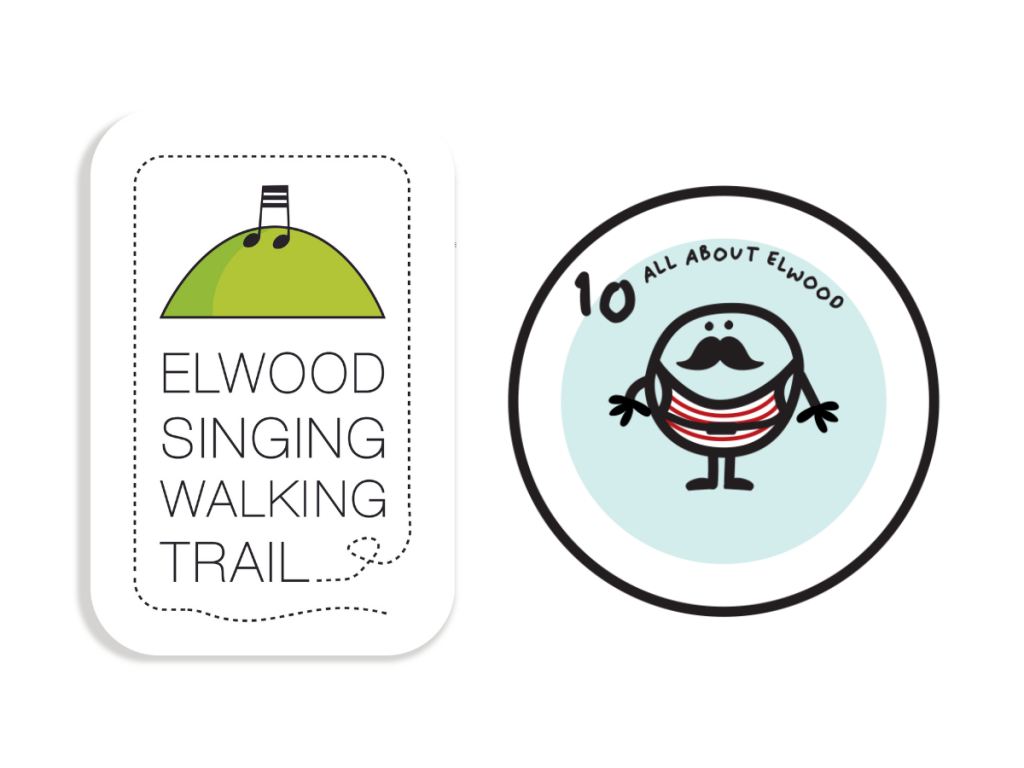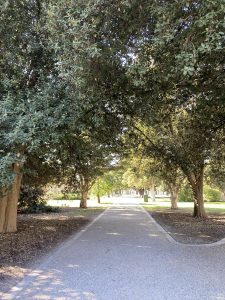 Access this song's Sheet Music
Listen to the recording and see the lyrics
Where are we?
Head St Reserve
What are we looking at?
Now we are leaving the coast behind, and heading inland. We are in a small park with traditional English-style garden beds and shade trees, offering shelter from the exposed conditions of the beach. This little haven is typical of the local parks appreciated for decades by Elwood's many apartment dwellers. There are also a number of sports grounds and sports clubs in this area, including Elwood Croquet Club, which has been popular with the locals since 1927.
What song are we singing here?
When we follow Elwood Singing Walking Trail, we learn all about Elwood. And that is the name of the song we will sing here: All About Elwood. This music-hall-style ditty acts as a summary of some big themes of the Elwood story, including the First Nations Traditional Owners, and the impact of European settlers upon the huge area once known as Elwood Swamp.
The lyrics of All About Elwood were written by Red Bingham, an Elwood Community Choir member. The words are set to the chorus of a song that many will know: I Do Like to be Beside the Seaside. The original 1907 version of this English music-hall song was a huge hit for song-writer John Glover-Kind. Have a look at the sign for this Song-Site to see a delightful drawing of an Edwardian gentleman from this period, ready to have a swim at nearby Elwood Beach. Local designer Consuelo Fernandez-Ortiz from Be Marsupial has created all the images for our signs, capturing the spirit of each song and location. You can visit her shop while in Elwood, or here: https://bemarsupial.com.au/.
Our lyricist Red Bingham has many memories of growing up in Elwood in the 1950s, with his Scottish single mother, and Grandad Bill. He remembers his mum working as a waitress and being thrilled by a generous tip of 10 shillings from Wah Sun, who sold fruit door-to-door from his horse-drawn cart. Many other goods were delivered by horse and cart, including bread, milk, and ice. Red also remembers going to Moriah College, in the grounds of Elwood Synagogue in Dickens Street. As a little boy walking home one day, he collapsed on the pavement with a bad case of tonsillitis. Red was gathered up by locals and delivered home – a sure sign of a good community.
The English music-hall tune reminded Red of the effect of English migrants on Elwood, their attraction to seaside towns and activities, and that most obvious remnant of colonialism: naming Elwood streets in honour of English poets. In Red's song the "intensely lived-in" urban streetscape of the 1950s is contrasted with the bounteous wetlands of the past. These lands were cared for by the First Nations custodians of this region, providing everything they needed for thousands of years.
To learn more about the locations, people, and history of Elwood, the songs, and the Elwood Singing Walking Trail project, please go to Further Information.
We would be grateful if you could please complete our short survey. Access the SURVEY HERE.