Song Site 1 – We Honour the Land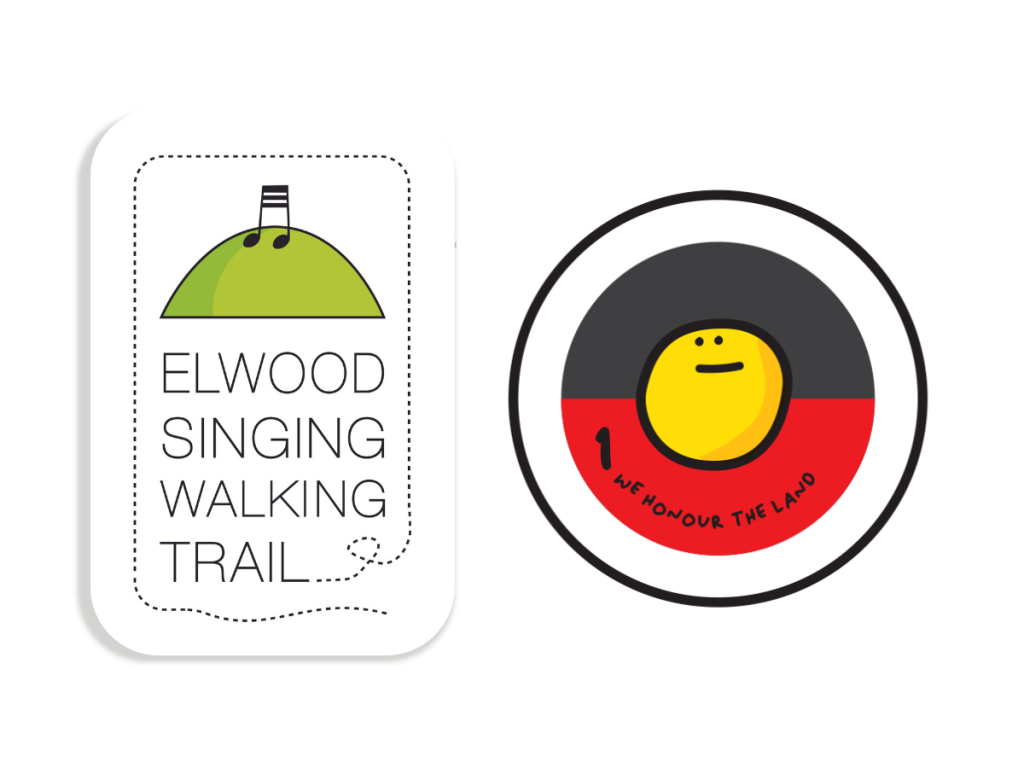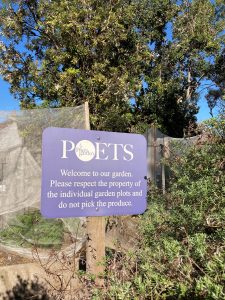 Access this song's Sheet Music
Listen to the recording and see the lyrics
Where are we?
Poets Garden, rear of 87 Tennyson St.
What are we looking at?
Take a look around and you will see many aspects of the Elwood community. Stretching out before you are the vegetable plots of the Community Garden, named for the English poets honoured in many Elwood streets. You may also see some little children busy in the playground known locally as 'Chicken Park'. Older gardeners tell us that chickens were regularly kept here, and children loved to visit them.
The house behind you is Elwood St Kilda Neighbourhood Learning Centre, where community activities include language classes, yoga, birthday parties, and a toy library. On Wednesday evenings, this is where you may find Elwood Community Choir, the founders of Elwood Singing Walking Trail. We always finish our rehearsals with a drink and a chat at the King of Tonga bar, nearby in Tennyson St – which is also the last stop on the Elwood Singing Walking Trail. Sounds good? Let's start!
What song are we singing here?
Elwood Community Choir often begins events with We Honour the Land – a sung Acknowledgement of Country by Victorian song-writer Dr Laura Brearley. This is what we will sing now, acknowledging the Traditional Owners of this Land. Here is what Laura says about her song:
We honour the Ancestors who have cared for this Country for thousands of years. We thank today's Traditional Custodians for continuing that care and we send love and gratitude to the future generations of this ancient lineage.
An Acknowledgment of Country brings us into respectful relationship with Country. When we sing our Acknowledgment, we resonate with the songs sung by the Ancestors and Elders who have walked this Land before us. We breathe with the Country as we sing. We come together and we listen deeply. We connect to the songs, stories and dances of this place, across all of time.
We recognise the wisdom of First Nation Peoples, here and across the world, who have taught us the importance of being in right relationship with Country. When we sing an Acknowledgment to Country, the listening goes both ways. The places we love feel our presence. They hear our songs and send us signs – a gust of wind, a blazing sunset, a new idea. The places we love, love us back. Let's sing to that.
To learn more about the locations, people, and history of Elwood, the songs, and the Elwood Singing Walking Trail project, please go to Further Information.
We would be grateful if you could please complete our short survey. Access the SURVEY HERE.